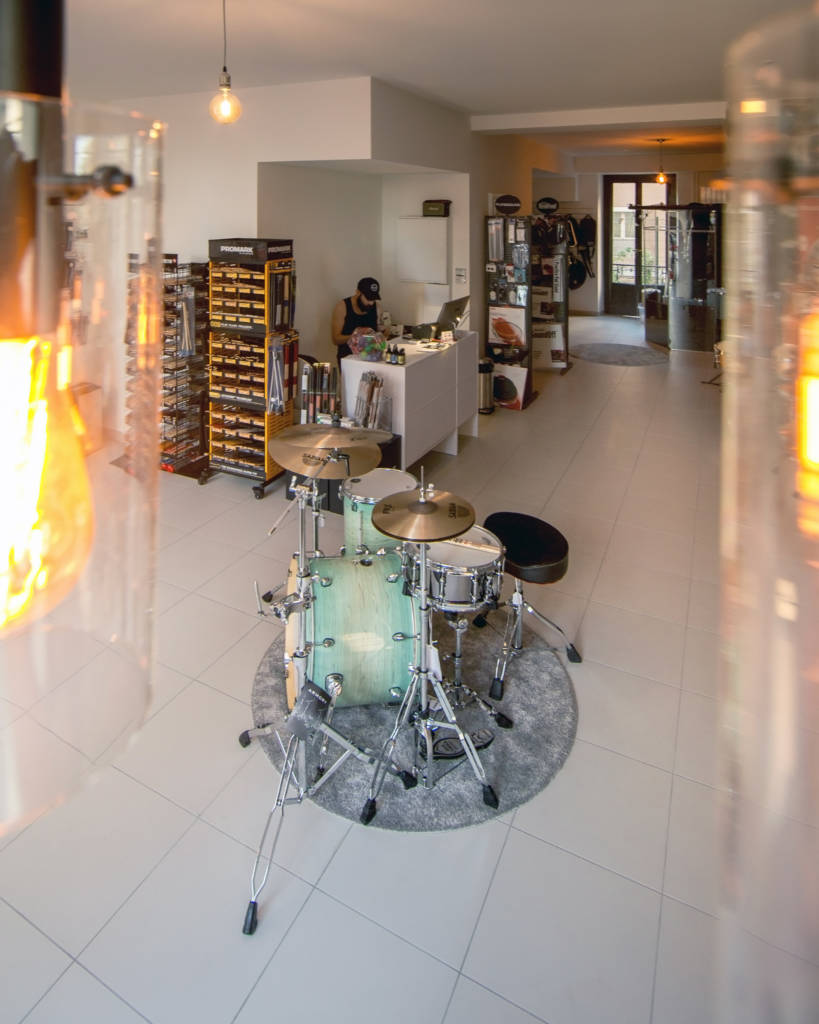 Dear drummers friends, dear percussionists friends,
Welcome! Drum Accessories is your local solution in Geneva. A broken bassdrum head  the day before a concert, and you need one quickly? You hesitate to change your drumstick diameter and want to compare otherwise than with reviews on the net? No problem, we are here for you!
I introduce myself, Edward HAY, I opened this drum store in Geneva since June 15, 2019, at 6 rue du Prieuré, 5 min walk from the station Cornavin in the district of Pâquis.
The idea of ​​this store is to offer a local solution for drummers in the region. The structure is mainly focused on products that drummers regularly renew: heads, drumsticks, hardware, cymbals, electronics and spare parts to replace defectives, to go fast. It goes without saying that there will be some acoustic and electronic drumkits offered for sale, but these will not be the priority products.
The other main axis of the store is that it offers a test booth, so you can try different products directly on site.
Our official internet site is intended to be just another showcase for the store, so it is not an online shop. However, you can write to us via the contact form in order to inform you and / or to reserve the products.
In addition, through our networks and contacts, all brands and products are available on order from the official relative distributions through Drum Accessories. Your queries are processed very quickly and order tracking is daily. We really insist on this point and take care not to waste time in order to give you satisfaction as soon as possible …
Pleased to welcome you!!
Edward HAY