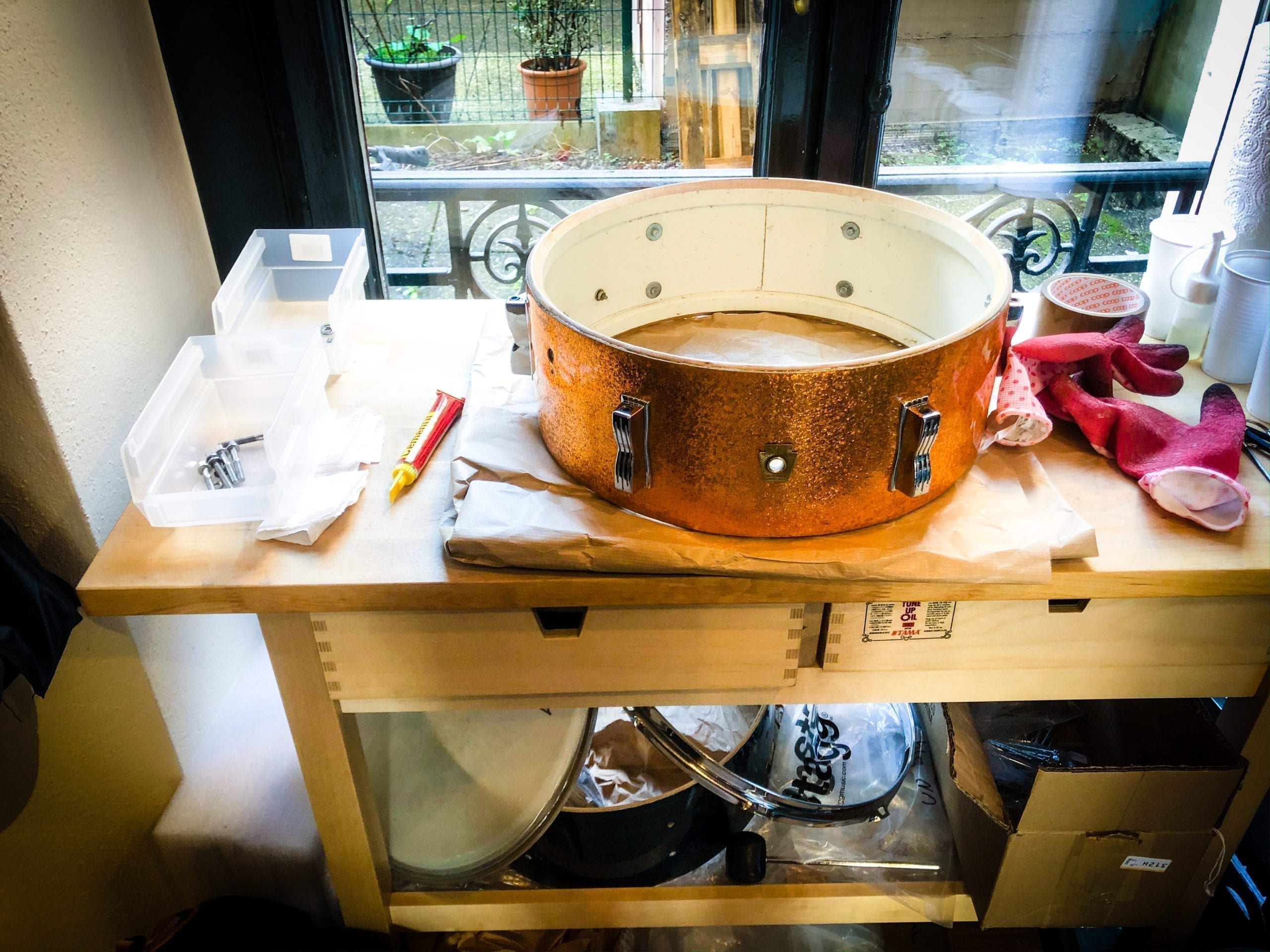 Restoration, repair, cleaning or reboost of your equipment, Drum Accessories is here for you!
Cymbals, drum shells, snare drum, hardware, we offer all kinds of interventions for all types of problems directly to the store. We also benefit from a large network in case of more important interventions, where we are happy to serve as an intermediary.
Rates on request via the contact form.